Revenue Cycle Management
---
This is our bread and butter. It's what we do most and we do it well. There's no step in the billing process that's more important than any other and we apply our formula of attention to detail, rigorous double checking, and the human touch to each one. Our software runs 3.5 million edits on each claim prior to submission and we guarantee first-pass claim acceptance of 95% or better.
Our comprehensive services are comprised of:
CLOUD BASED MEDICAL BILLING SOFTWARE
CHARGE ENTRY
CLAIMS SCRUBBING, PREPARATION, ELECTRONIC and PAPER FILING
PAYMENT POSTING AND PROCESSING
PATIENT INVOICING AND SUPPORT
SECONDARY BILLING
INSURANCE AR FOLLOW-UP
DENIAL TRACKING and REPORTING
COLLECTION AGENCY TRANSFER SERVICES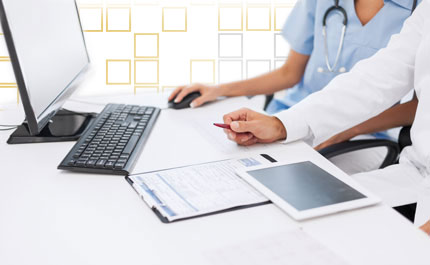 Book a Consultation
Together let's uncover opportunities and see how we can leverage our service offerings to create meaningful solutions for your practice.
We would love to hear from you!
Book Now!